One of Houston Independent School District's primary goals is to provide a high-quality educational program for each student in a safe school environment that does not interfere with the learning process. HISD's Code of Student Conduct informs students and parents of their rights and responsibilities and what is expected of them regarding behavior and conduct.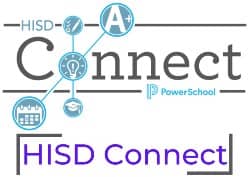 HISD Connect Board of Education reviews and approves the Code in accordance with federal and state laws and with Board of Education policies and administrative regulations. District administrative practices and procedures are described in administrative regulations.
What Is The Code of Conduct?
The purpose of this Code is to protect the rights of all students by:
Discipline management at the district level
Outlining the behavior that is expected of all students
Providing an overview of the various types of student misconduct and appropriate disciplinary consequences or options
Describes the rights of students in relation to school activities and administrative decisions
HISD staff, students, and parents are expected to become familiar with and abide by the provisions of the Code of Student Conduct and the rules and regulations that individual schools adopt and implement based on their School-Based Discipline Management System.
In all HISD schools and facilities, the HISD Board of Education is committed to providing a welcoming and safe environment to all staff, parents, and scholars. Students and parents should be aware that HISD is prohibited from inquiring about the immigration status of students or parents enrolling in HISD schools.
Parents and students should never be asked about their status during or after enrollment in HISD. HISD does not produce or maintain records or any information related to immigration status, and if requested, cannot provide information to any other governmental entity regarding parents' or children's immigration status.